As a Regional Delegate from Airdrie, Alberta I arrived in Toronto at 4:00pm
At 6:30 pm we entered into the hotel ballroom at the Airport Holiday Inn. I didn't know what to expect I was just super pumped about everything! The girls were told to dress fancy at on of the Opening Ceremonies of the 2016 Search for Miss Teenage Canada.   I was feeling  super excited!
The party was very enjoyable I got very excited when I looked around and saw all these tables with amazing items on them .
ARCHER DENTAL
There is an excellent selection of high quality oral toothbrushes which are uniquely designed to do a great job by Archer Dental, I find that Archer dental is very helpful because when I come to compete in my pageants they always make my teeth 100% pageant ready!
NUVANGO
Nuvango brought in some amazing samples for us at the party, I love Nuvango clothing because they are so easy and comfortable for all types of activities, they have some amazing pieces from different artist around the world, I am going to have so much fun going to the head quarters on Tuesday with all the other pageant girls!
PICTURE(coming soon)
#nuvango #nuvangostyle
nuvango clothing pic
V.P.I. CANADA
It feels so great to have received a pair of free sunglasses from V.I.P. Canada!
There were so many cool sections if you're looking for a rad pair of shades I recommend to go to V.I.P. Canada. 
Thank you V.I.P. for letting me have these awesome animal printed shades that suit my face shape perfectly !
remember to tweet @VPICanada with a picture of you wearing your shades!
Heres a pic of me wearing my shades
RIMMEL LONDON
Rimmel London provided a lot of products for the girls' welcome bags. They set up a make-up station with lots of extras. Their makeup always makes me look super flawless and natural.
Twitter: @rimmelllondoncan
Facebook:https://www.facebook.com/RimmelLondonCanada
HASHTAGIO
This is a really fun Marketing Platform this showed all the pictures we were taking that night and hash tagging on social media, They displayed them live on this large screen where every one from the party could view them. This is a great way for your friends and family to see what you're doing.
SWEETS CANADA
Sam Dhutia from Sweets Canada  attended our party and was kind enough to share his tasty chocolates with us! He gave out some of his gourmet chocolate bars depending on our choice and personal pick of what we liked and even flower edible chocolate bars which I loved, Thank you sweets Canada!
Sweets Canada is on Twitter @SweetsCanadaCA and so is their parent company Q Foods Canada which tweets from @QFoodsCanada
SALLY HANSEN
Sally Hansen provided products for gift bags and dispensed products such as makeup and nail polishes at a make-up station at the welcome party.
Website: https://ca.sallyhansen.com/
Instagram & Twitter: @sallyhansenca
BRADLEE RYALL GOLF ACADEMY
One of the most enjoyable exhibits was Bradlee Ryall Golf Academy
I had an awesome time trying out golfing, Bradlee Ryall Golf Academy teach gold lessons at six gold courses west Toronto I cannot wait to try golfing again  on Wednesday with all the girls! 
ARCHER'S ARENA
At the party there was a bow and arrow we all had a great time trying to shoot holes and getting it straight at the target.
We'll  all be playing Archery Tag in Toronto at Archers Arena on Thursday July 21st 2016 and I am very excited to try something I enjoyed so much again!
BATA SHOE MUSEUM
I had a wonderful experience at the bata show museum they have some pretty cool shoes from all the different centuries  and from different cultures, it was amazing seeing all these different shoes and comparing them to the ones we have now! thank you for having us!
www.batashoemuseum.ca.
Twitter:@batashoemuseum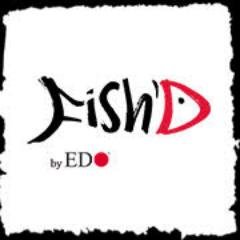 Fishd By EDO
instagram/twitter/facebook: @fishdbyedo
YOGEN FRUZ
Provided $15 coupon which we will be giving to the Miss Teenage Canada 2016 prize pack
http://www.yogenfruz.com/
https://www.facebook.com/yogenfruz
https://twitter.com/yogenfruz
https://www.instagram.com/yogenfruz/
Storia PR Inc.
Delegates are especially advised to seek out and introduce themselves to Daphna and Karen Nussbaum from Storia PR in Toronto. These ladies are part of the 2016 Search for Miss Teenage Canada experience and will be retweeting and amplifying much of the media we make, everywhere we go.
https://www.facebook.com/storiapublicrelations
@StoriaPR,  https://twitter.com/StoriaPR
https://www.instagram.com/storiapr/
Posted On:July 15, 2016Categories:2016, Blog Assignments,Events, Fun, Live Blogging, Miss Teenage Canada,Required Reading, Teenage Canada, Toronto